Available in: All Plans
Project Permissions: Project Administrator, Edit Financials
Default Account Permissions: Account Administrator, Report Viewer with Cost, Report Viewer, Project Lead, Project Creator
Overview
There are two stages in a project, the Estimate stage and the Project stage. You can indicate which stage a project is at during project creation or move the project to a different stage at any time.
You can choose to include or exclude based on the project's stage in the following areas of the app:
Estimate Stage
This early stage of a project allows you to quickly and efficiently build a bottoms-up estimate for your clients—which involves building a task schedule, allocating roles to tasks, and estimating resource hours, costs, and margins—before any work on the project begins. You can complete all of this work using the same tools that are available for building a project during the Project stage.
From the Task Tracker, you can quickly apply templates, add resources and their scheduled hours, create allocations from the resource estimated hours, and enter any other pertinent details that you need during the Estimate stage of a project.

As you make changes to the estimate, you can see how your estimated fees, costs, margin, and more are affected in the Overview tab.

When the estimate is complete, you can take a snapshot to capture the original plan for future reference and comparison. The current financials, hours, timeline, and other information will be saved.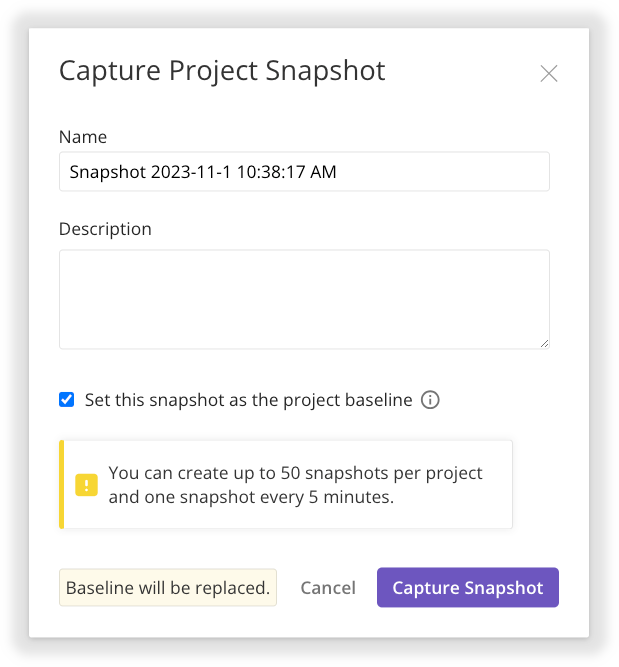 Project Stage
At this stage of the project, you already have your budget and staffing figured out and the work is ready to begin. If your project was built out in Kantata OX in the Estimate stage, you can update the project from the Estimate stage to the Project stage without having to duplicate any work effort.

How to Start a Project in the Estimates Stage
In the left navigation, hover over Projects and select Add New ("

 

").
On the Create a New Project page, enter the Project Name, then select Start Project in Estimate Stage.

Fill out all relevant fields for your project in the remaining sections, then select Create Project in the top-right corner of the page.
How to Move an Existing Project to a Different Stage
Users with Edit Financials permissions or higher can move the project to a different stage at any time.
Go to the project that you want to update.

In the project header, select the Actions ("   ") icon and select one of the following options:

Move to Estimate Stage
Move to Project Stage

The project updates to the appropriate stage.

Note: The project can also be moved to the Project stage from the Summary Bar by clicking Start Project.