Learn all about Kantata Connect, our new integration and workflow engine that helps optimize your business processes.
INFO
Kantata Connect is our newest integration and workflow platform that is currently in the first phase of its release. During this time, all available workflows are prebuilt—or migrated over from M-Bridge Workflows—for you by our team. If you want to create a new customized workflow, you will need to contact Customer Success.

As Kantata Connect develops over the next few months, you will be able to create custom workflows on your own from within the Connect platform. Please check our Upcoming Releases article for more information on when this functionality and new integrations will become available.
Overview
Kantata Connect helps you optimize your business processes with customized workflows and automations that contain as much granularity as you need. Kantata Connect is powered by best-in-class automation technology to drive efficiency across processes, people and products.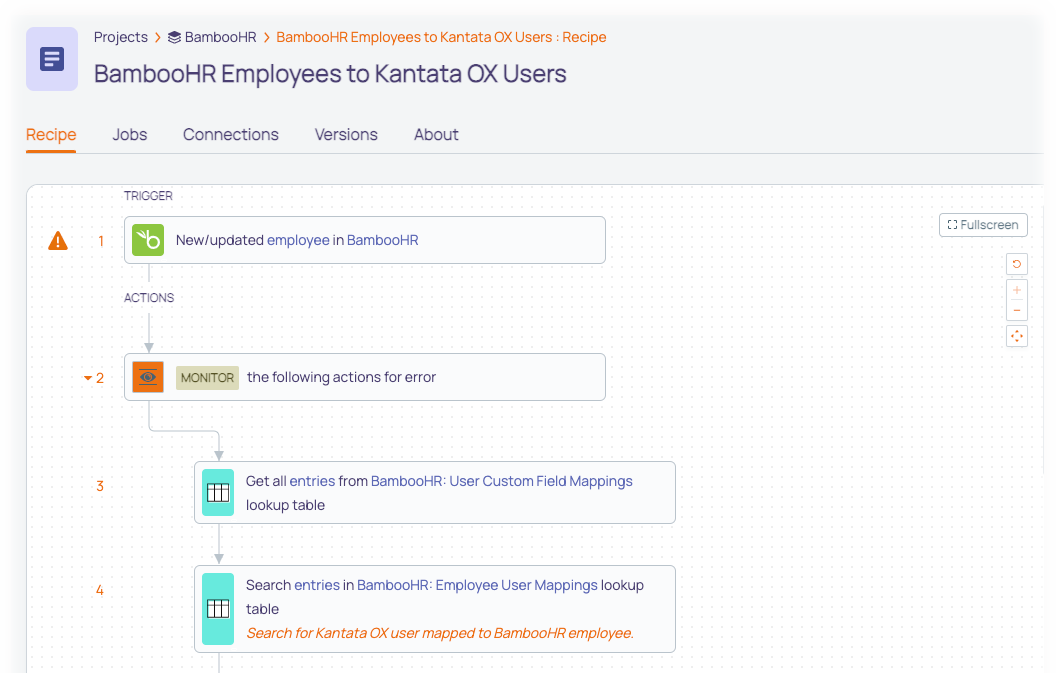 In addition to the Kantata-supported integrations (e.g. BambooHR), you can choose from a wide variety of available third-party applications to connect to and then create your own workflows for with the assistance of the Customer Success team. These applications will help enhance your Kantata Integrations experience even more by offering more workflow features and flexibility to fit your team's needs.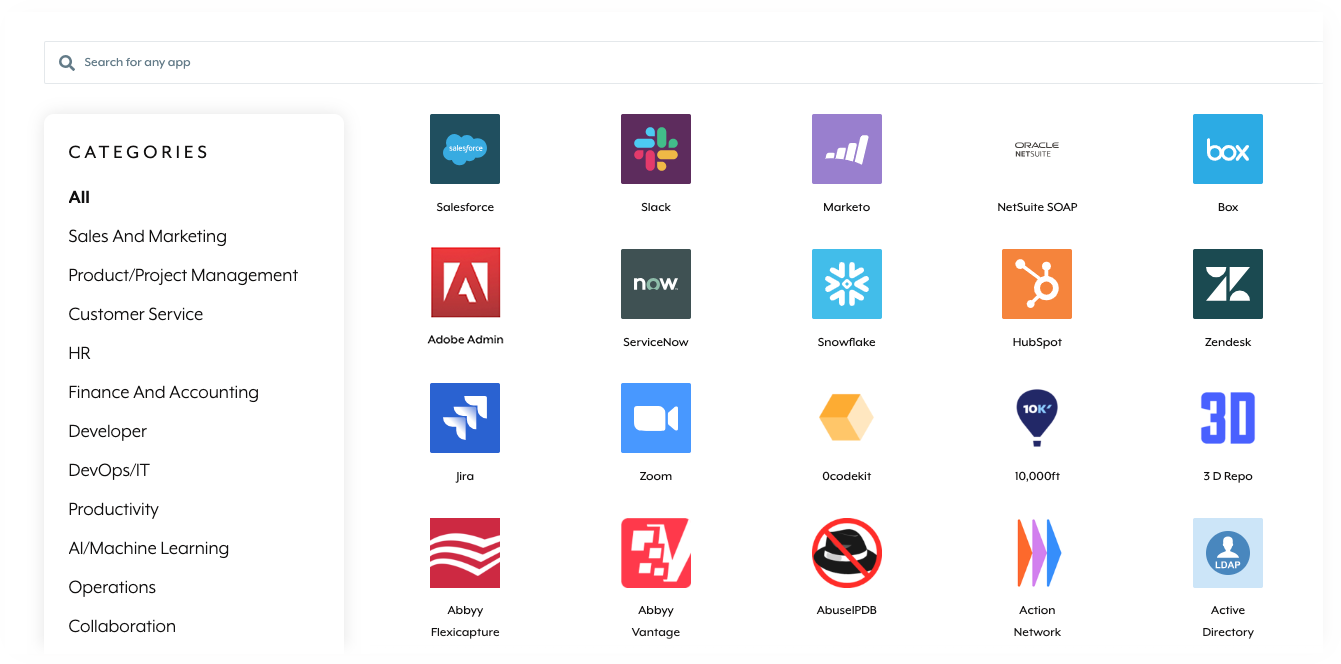 Kantata Connect will be expanded in the future to support additional and enhanced integrations with an expansive list of various third-party tools. To get started, please reach out to Customer Success. After it's set up for you, you can access Kantata Connect at kantataconnect.com.
To learn about the Kantata Connect user interface, see the Kantata Connect User Interface Overview article.
Key Concepts
Note
: The Kantata Connect platform uses phrases and titles that are similar to Kantata OX components, but it's important to note that they serve different functions. For example, a
Task
and
Project
in Kantata Connect is different from a
Task
and
Project
in Kantata OX.
In Kantata Connect, an Integration is a bundle of Recipes—also known as workflows—and a Recipe is made up of a Trigger and Steps.
Recipes
A recipe is an automated workflow that you can build and customize. Each recipe consists of the following components:
The Connection—or application—the recipe is associated to.
The Trigger event that begins the workflow.
The Steps that will complete the goal the workflow is designed to achieve.
When you Start a recipe, it's continuously active in the background so it can enable recipe steps once the trigger event occurs. You can Stop a recipe at any time so it's no longer active but still available in Kantata Connect for future use.
Note: When you restart a recipe, it will proceed with the last step it was on when it was stopped.
Connections
A Connection—which is an association between Kantata Connect and an application—is required in order for a recipe to be built or enabled.
For example, when you create a BambooHR connection, you can then connect BambooHR's data to Kantata OX's data. Using that connection, you can then enable recipes that contain triggers and steps for those two applications.
Triggers
A Trigger is an event that signals for the workflow to begin. For example, if you create a recipe with the New/updated employee in BambooHR, the main steps in the workflow will occur in the set order whenever you create a new employee or update employee information in your BambooHR account.
Depending on how the recipe is created, a trigger event can be recognized as it happens in real time or Kantata Connect can check for its occurrence periodically.
Steps
Steps are the actions that occur after the trigger is activated. They carry out the recipe's objective.
Each step has a variety of available input fields that can be used to create the desired output.
Jobs
A Job is a single instance of a recipe occurring. Kantata Connect has two job statuses:
You can access a list of a recipe's jobs and their details from the Jobs tab on a Recipe Details page.
Related Articles