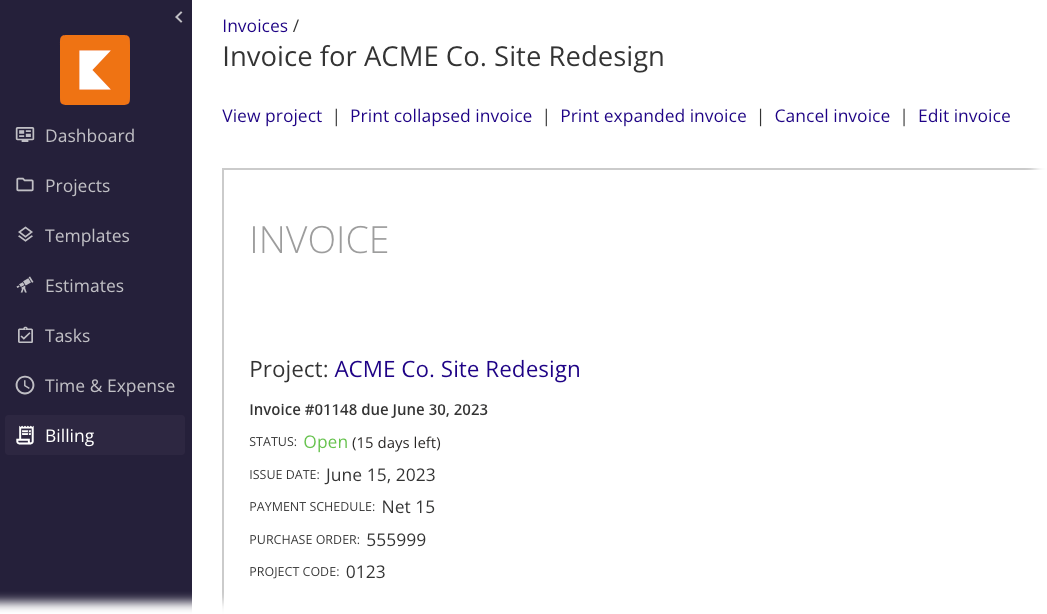 Overview
Kantata's flexible invoicing tool is available for both new and existing projects. This gives you the ability to manage your projects, time and expenses, and billing all from within Kantata.
Kantata gives you the option to submit purely Fixed Fee invoices, Time & Materials, or a blended invoice with both Time & Materials and Fixed Fee items. This means you don't have to know before creating your project which billing method you and your clients prefer.
Kantata's invoicing feature links all project work, such as Tasks ("   "), Deliverables ("   "), and Milestones ("   ") to the billing process. When creating a new project, Kantata will ask which billing mode you prefer. Selecting an option will set the default billing type (i.e., Time & Materials or Fixed Fee) for all the Tasks, Deliverables, and Milestones in your project.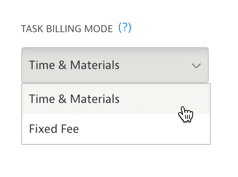 You can always change billing type after the project is created by selecting Settings from the Actions ("   ") drop-down menu located to the right of the project name in the project workspace. Changing your defaults in the Project Settings section will only affect newly created tasks, not those that previously exist.

Invoice Settings
With Kantata, you can brand each invoice you create by uploading your company's logo and address. You can also set the default payment schedule, tax rate, and currency for your invoices. To access, hover over Settings from the left navigation and select Invoices; note that you must be an Account Administrator to access this section. Configuring your Invoice Settings during the initial setup phase ensures that your information is up to date before a payment gets processed.
Upload Your Logo—If provided, your company's logo will be applied to every invoice and shared across all account users. Your logo can be a maximum of 200 pixels wide by 250 pixels high; if your image is larger, it is automatically resized to fit our size specifications.
Invoice Address—Your address will appear on every invoice you send and receive. Please note that your address will appear exactly as entered, so be mindful of text formatting and spacing.
Payment Schedule—Provide your own "due on" payment schedule option that can be used when creating an invoice; it will be added to the existing options (i.e. 0, 15, 30, 45, and 60 days) as default. Please note that if you provide a number that exceeds 364 days, the payment schedule will increment by year.
Default Tax Rate—Set the default tax rate for every invoice item you mark as taxable.
Default Currency—Select the default currency to be used for all account member rates and new projects. The default is USD - United States Dollar ($).
Non-Billable Time—Check this box if you would like to include non-billable time on invoices by default. This can be overridden in the Project Settings as needed.
Additional Details—Add additional, rich-text information to the bottom of your invoices. This allows you to customize an invoice using basic HTML-styling, tables, and justified formatting.
Default Expense Formatting—Select how expenses are displayed on an invoice by default. This can be overridden when creating a new invoice, if necessary.
Default Time Formatting—Select how time entries are displayed on an invoice by default. If necessary, you can override the default when creating a new invoice.
The first time you Save or Send an invoice for a project with a client, you'll be asked if you wish to update your settings, including the Additional Details and Time Formatting, as the default options for that client. This way, the next time you select that client—or a project associated with the client—your defaults automatically load and you won't need to reconfigure any settings or options. This saves time when invoicing a common client.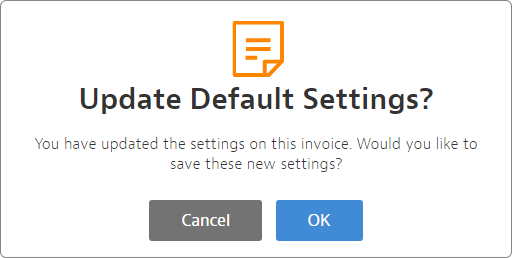 Each time you make future changes to your invoice settings, Kantata will ask if you'd like to update the defaults for this recipient or maintain your previous settings.
Getting Started
Once you have time entries and/or expenses that you're ready to invoice, click on Create an Invoice from the Payment tab of the Projects Admin box.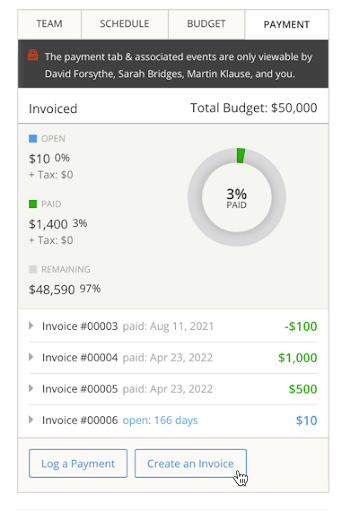 Alternately, hover over Billing from the left navigation and select Invoices—or click the Add New ("   ") icon to the right of Invoices. From here, you can choose to invoice for a single project or across projects by client. If you've integrated Kantata with QuickBooks, you'll be able to create an invoice for QuickBooks.

Next, select the appropriate project(s), add some time entries, fixed fee items, or additional items. When finished, click Send to post the invoice in your project and notify your client.
To learn how to create an invoice for a single project in more detail, click here.
To learn how to create an invoice across projects by client in more detail, click here.
To learn how to create an invoice for QuickBooks in more detail, click here.
Please see our Time Tracking and Expenses and Billing Overview articles for more information.