Overview
The Post Search feature allows you to search for specific activity posts from anywhere within Kantata OX.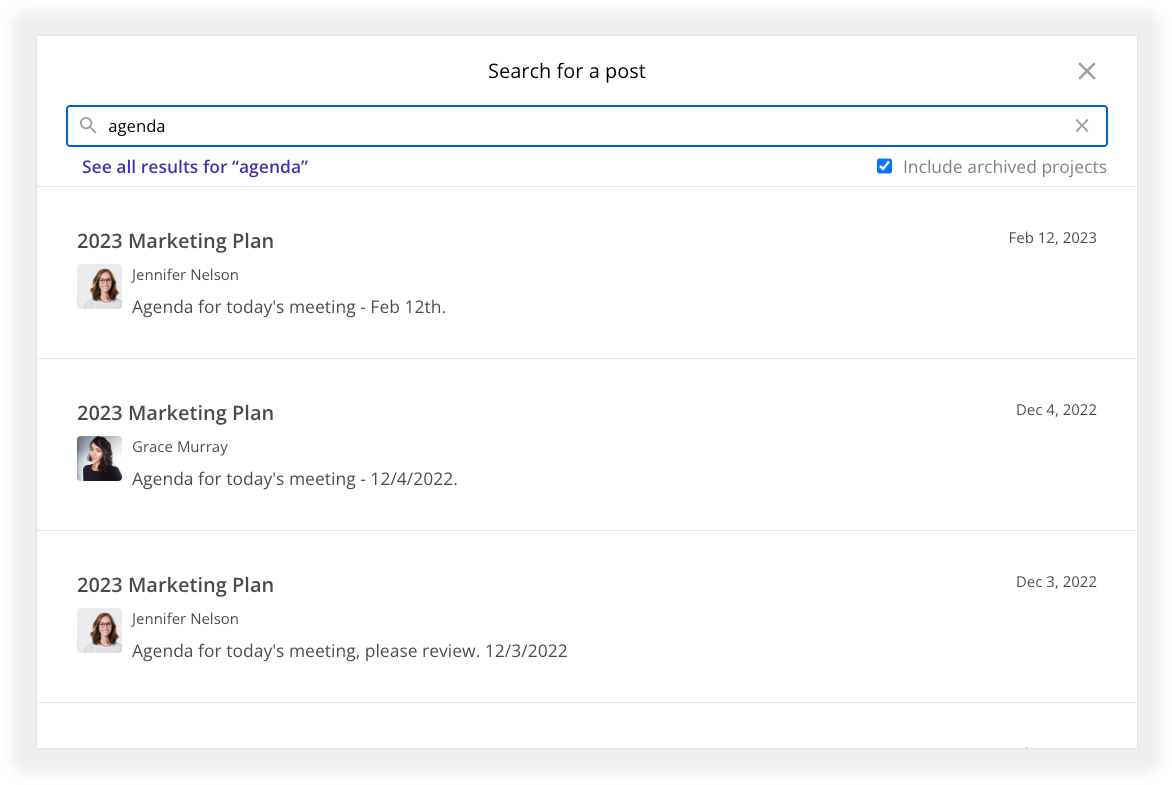 How to Search for Activity Posts
Select the Search ("

") icon that appears in the main app bar.

In the modal that opens, enter one or more search terms in the Search for a post field.

If any activity posts contain text that matches your search term(s), the first few results will appear below the search box.


By default, archived projects are included in the search results; however, after entering your search term(s), you can deselect the Include archived projects option to limit your search to active projects only.

Private posts are also included in your search results if you have the permissions to view them.

If you don't see the post you're looking for, you can search across all projects using the option below the search field.



Clicking this option opens a new page where all your results are displayed. If your search returns more than 10 results, you can scroll through pages of results using the options at the bottom of the window.


To limit your search to an individual project, navigate to the project (i.e. click on an individual project's name), click the Search ("

") icon in the main app bar, then enter your search term(s) in the Search for a post field. Your results will be limited to the current project. You will then have the option to see all results for the current project or search again across all projects.
Clicking on one of the search results will open that post in the project's Activity Feed.