Overview
In-app help is available on every page within Kantata OX. You can search for and access Knowledge Base articles, in-app announcements, and videos. With in-app help, you can access help content without leaving Kantata OX. Select the in-app help icon (" ") in the bottom-right corner to open in-app help.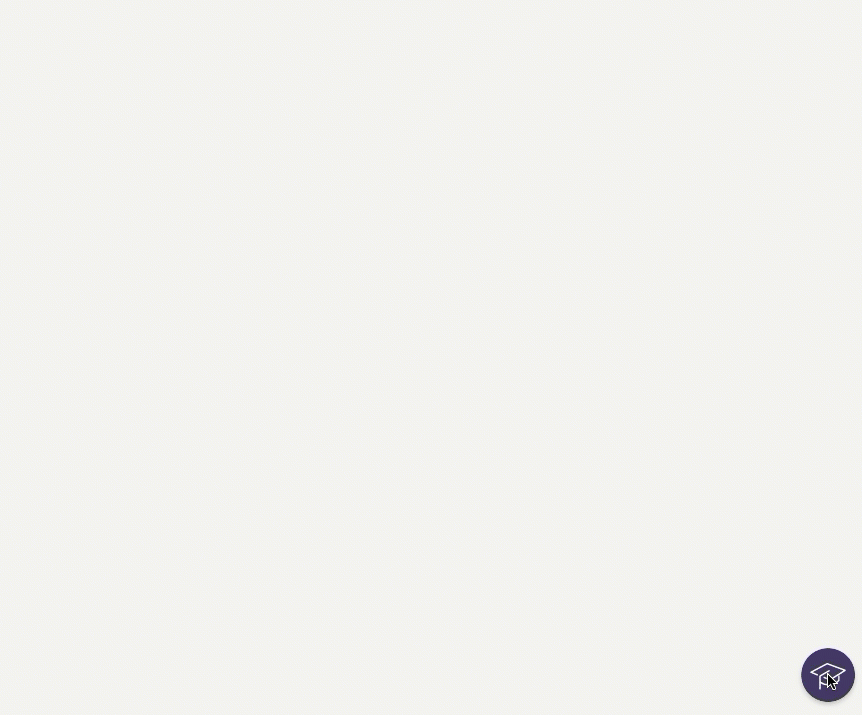 Use the search bar to find content. In the search results tab, you can filter results by type: All, Engagements (e.g. feature announcements), Articles, and Links.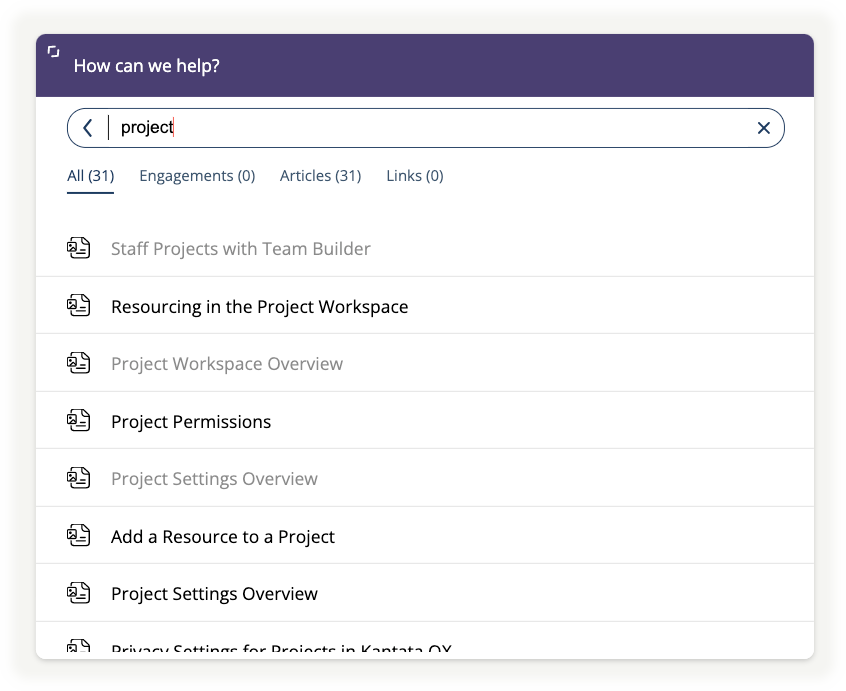 Select Recommended Resources to see content related to the page you're currently on.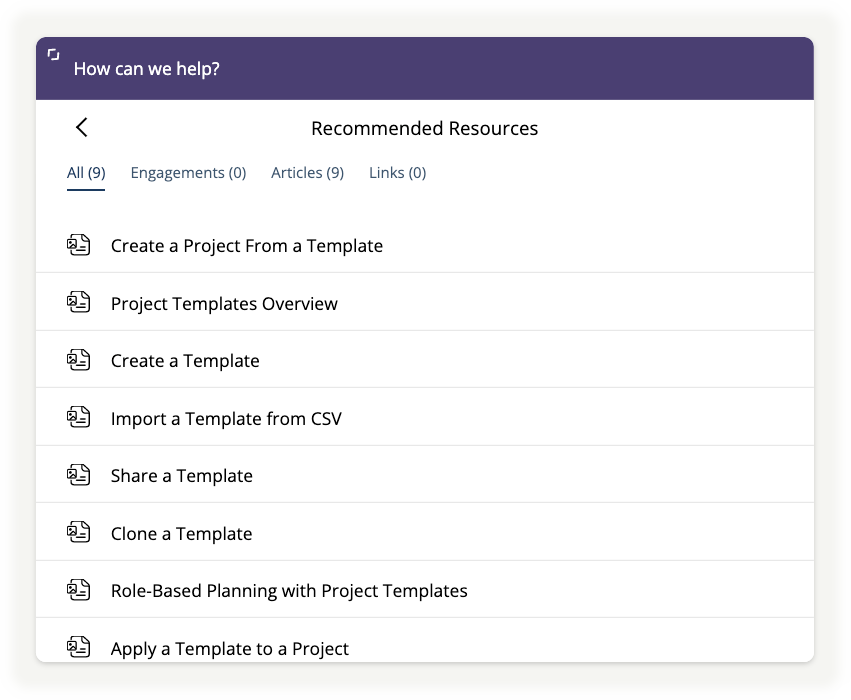 Select a category to see content related to that product area.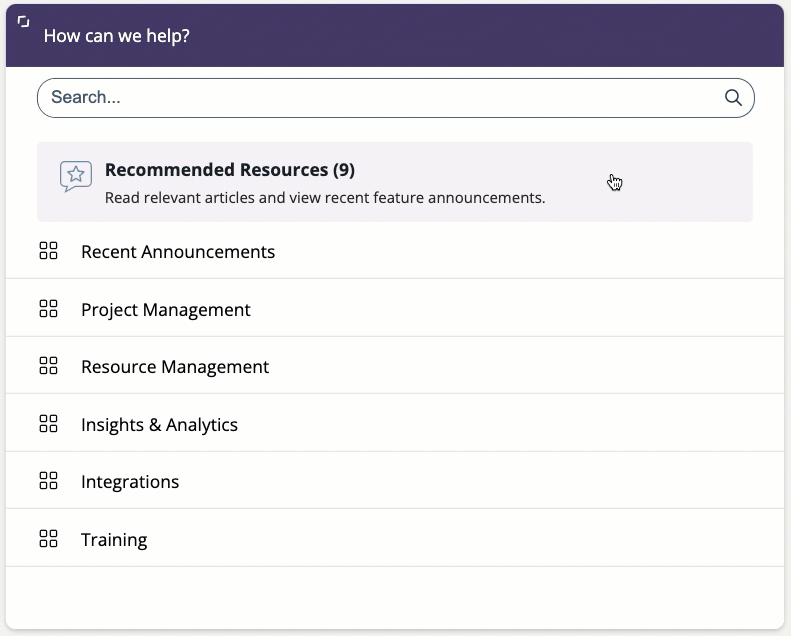 How to Resize and Move In-app Help
Select the resize button in the upper left to make the in-app help window bigger or smaller. You can also select and drag the top and left sides to resize it.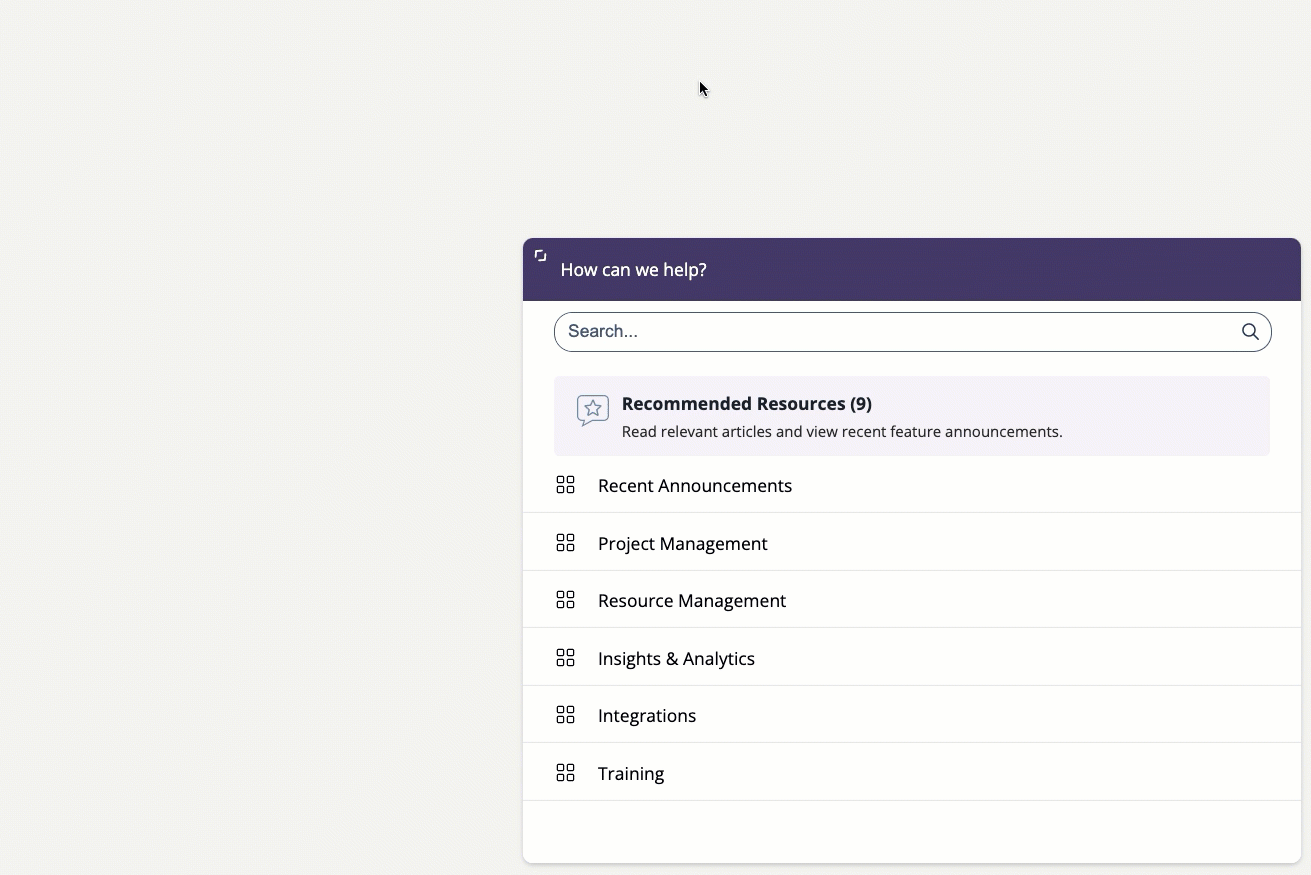 You can select and drag the in-app help icon to move it around the page.
Note: If you are using an ad blocker, you may not be able to see the in-app help icon. Please disable your ad blocker on Kantata to access in-app help.
Related Articles