Overview
In the Team Members tab of the Resource Center, the Team Member list contains rows of unnamed resources and team members. Each resource row can be individually expanded to show the projects the resources are assigned to and any time off they have scheduled.
Selecting Unnamed or All in the toolbar displays unnamed resources that are grouped and sorted alphabetically by Account Role. The ability to view unnamed resources alongside the team members who can satisfy these resource demands—all in one place—is extremely beneficial to resource managers. You can further refine what resources appear based on the filters you select.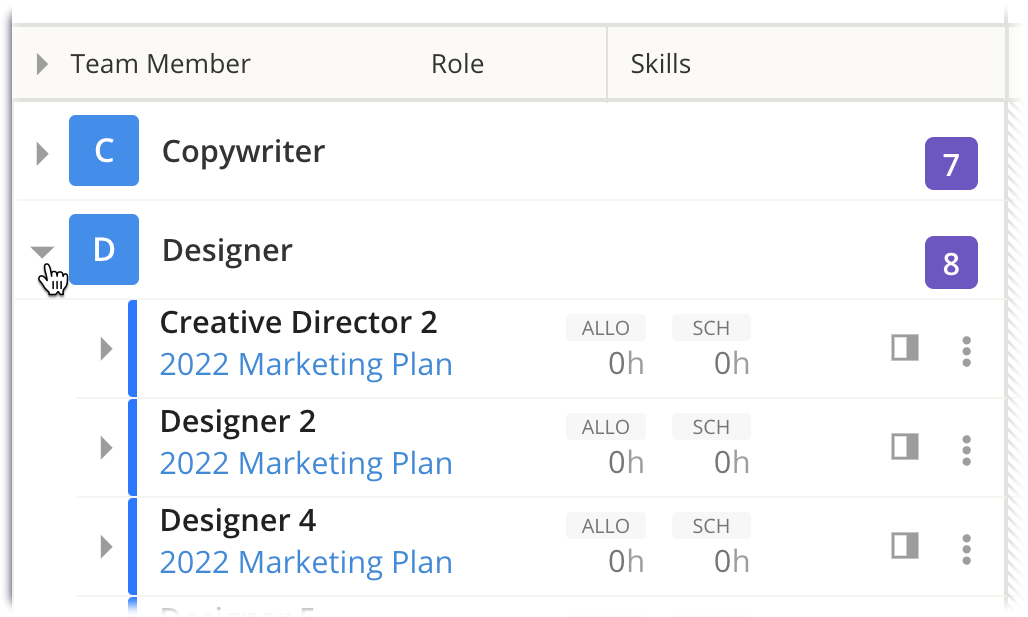 Unnamed Resources in the Team Member List
When the role summary row is expanded, you will see all unnamed resources with this role across projects on your account. Unnamed resources assigned to the same project will appear grouped together.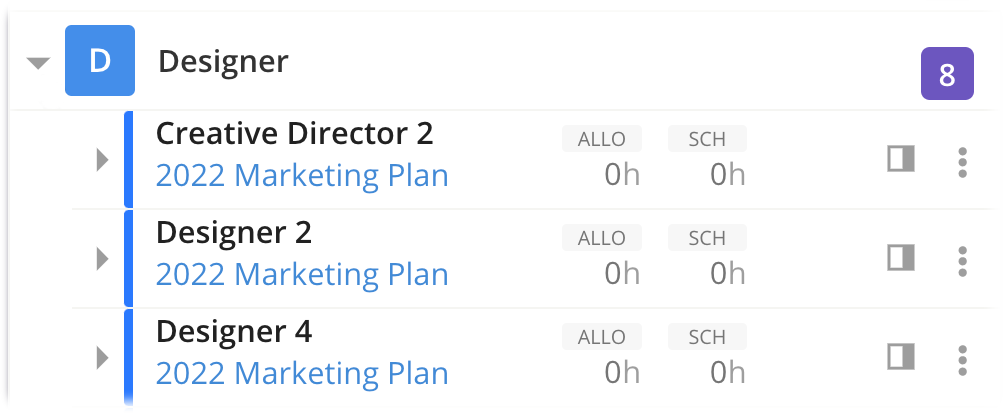 You'll also see the resource label—used to differentiate unnamed resources or team members with the same role—displayed just above the project name on the expanded role. Although each resource label must be unique per project, a label with the same name can be used on different projects.
From here, you can narrow down specific roles using the Roles filter in the Filters modal; this works for both unnamed resources and team members. For example, you can use the Roles filter to show only unnamed resources and team members with Consultant and Copywriter roles.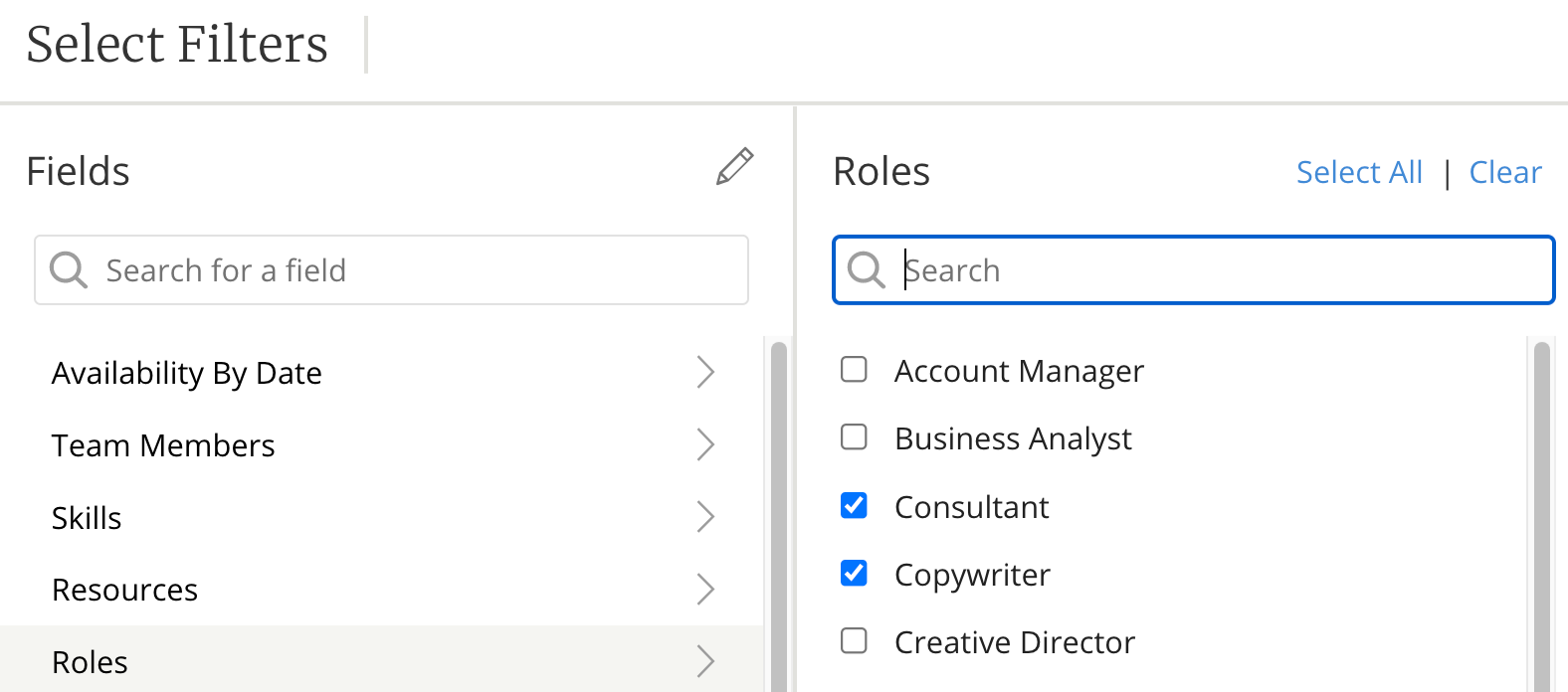 When you are finished selecting roles, click Apply Filters; you'll notice that the blue Roles quick filter appears in the Resource Center toolbar with the number of selected values, indicating that the filter is active.


You can remove all filters by clicking Clear All in the toolbar.
Related Articles